---
Hakka Lei Cha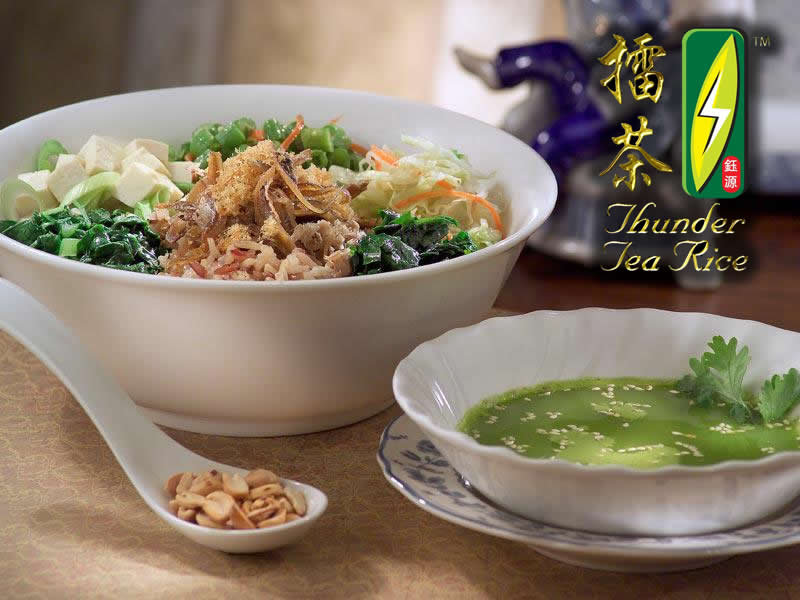 Hakka Lei Cha is all about herbs, vegetables and tofu. Hakka Lei Cha is a low fat, low cholesterol diet ideal for body detoxification and weight management. Many types of herbs are used in the making of Hakka Lei Cha thus it has high therapeutic and curative value. It is especially effective for cold, flu, cough and some common sickness. Hakka Lei Cha is also effective in treating joint pains and in removing stomach wind and gas. View More...
---
Story Of Hakka Lei Cha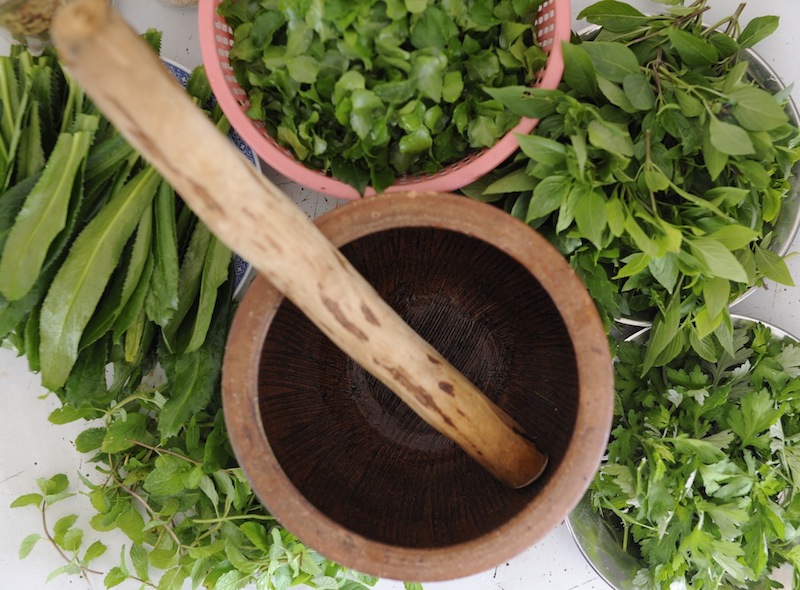 According to history, the tradition of Hakka Lei Cha was practiced during the Qin Dynasty (221-207 AD). The turmoil between tribes in the North, war, floods, plagues, droughts, famine and other uncertainties drove the Northern Hans to a massive migration to the South, to Jiangxi, Guangdong and Fujian.
During the mass migration along the rough and tough terrain, the Hakka brought with them the traditional preparation of a frugal diet called Lei Cha that became a staple diet. They were able to maintain good health and acquire much needed energy although food was scarce as all that was needed to prepare Lei Cha were just a few grains and some easily available herbs.
Once reaching the South, the Hakka settled down mostly in the terrain and near the mountains and started their new lives as farmers. The local people in the South called these Northerners 'Hakka' literally meaning 'Guest Families'
View More...